The ECOM® System
The ECOM® System consists of a stand-alone electronic monitor, disposable ECOM® Endotracheal Tubes and accessories. The ECOM® Monitor is ideally placed on the multi-parameter patient monitor station or on a portable cart available as an accessory.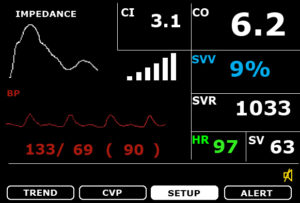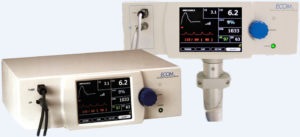 ---
The ECOM® Monitor is connected to the ECOM® ET Tube using the ECOM® TCG Tube Cable. There is also a connection between the ECOM® monitor and the operating room multi-parameter monitor using the ECOM® BPC Blood Pressure Cable.
---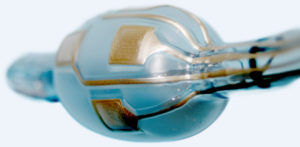 The ECOM® ET Tube
is available in sizes 7.0mm, 7.5mm, 8.0mm and 8.5mm. After the tube is inserted into the normal position in the patient's trachea, and inflated to the appropriate pressure, the tube is connected to the distal end of the ECOM
®
ET cable via the one way blue connector.